// January 2017
// paper binding
// nonfiction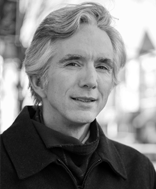 "Since the year 1500, no fewer than nine hundred species have become extinct. Are their stories being told?"
- from the Introduction
Innumerable sources have reported upon the scope of present-day extinctions, the degradation of habitats and the tallies of newly vanished animals. In these "brief eulogies", science writer and poet Daniel Hudon gives eloquence to grief, bringing a literary sensibility to bear upon the facts of these tragedies, and lending urgency to the problem of human-induced species loss.
Daniel Hudon is an author of short fiction, nonfiction and poetry. He is also an educator, working as a lecturer in astronomy, physics, math, and writing at colleges in the Boston area. Readers can follow his recent writing on the topics of species reduction, ecology, and environmental literature,
at his website
. Connect with him on Twitter
@daniel_hudon
.